Messages

33
Reaction score

5
Points

8
Location
I'm working on gluing up the drain for the toilet. After I measured everything out and glued it together, I discovered that the length ran about 1/4" longer than measured.
I sent my phone into the pipe to have a look at the inside to see what happened. It looks like the pipe is not fully seated (see pic and video); it's 3" pvc and 1.5" should have gone into the hub of the fitting. I cut all the pipe with my miter saw and knock the sharp edges down on both the inside and outside with a box cutter knife.
This is kind of in an awkward location and I might need a different strategy to find the leverage to push the pipe into the fitting.
At this point, I stopped and wanted to get some opinions before I go any further. Is this going to be a problem? It's not terribly difficult to cut out the 3x2 wye and redo; albeit 1.5" closer to the stack.
3" drain for the WC with a 2" wet vent from the tub.
Excuse the live-in renovation. Taken from the kitchen with our temporary bath in the background.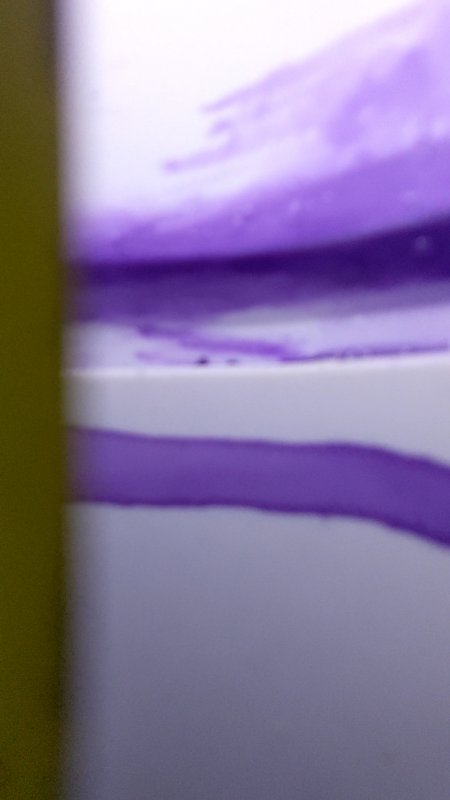 Photo from inside the pipe.
If interested, the video of my phone in the pipe.
The phone is taped to a tape measure and sent down the pipe.
Last edited by a moderator: