Messages

5
Reaction score

0
Points

1
Location
Searching around on Google for this topic keeps bringing me to threads on this forum, although in reviewing them none seem to be exactly what I'm experiencing. So, time to create an account and ask, I guess!
In a tearing-the-bathroom-down-to-the-studs remodel, we went with a Kohler K-2976-KS-NA (IE., 3/4") Thermostatic Mixing Valve for the shower and tub.
The plumber installed it like so: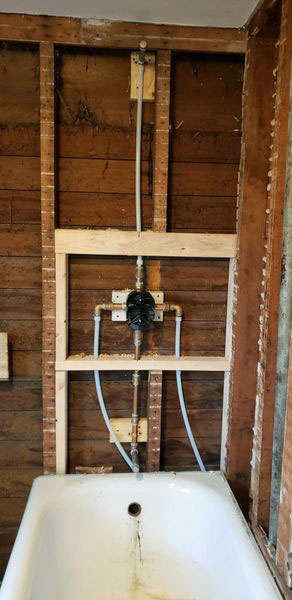 For anyone familiar with this (not us! ...at least, not at the time!) This is clearly...wrong. But we didn't realize it until everything was built back out, tiled-in, bathroom, 'finished' and fixtures installed, and we go to use it. And even then, no problem is noticed right away, because mostly we shower, and the shower pressure was *fantastic*. Even swapped out the 1.7gpm shower head with a 2.5gpm we had from before, and the noticeably significant increase in water flow was wonderful.
Then we tried to use the tub diverter. Wow, that...that did NOT work well. It was almost stuck, but by REALLLLLY pulling, we could get it on, and water was just coming out of it full-tilt. Control valve on or off, didn't matter - well, obvious from the above picture. The valve only controls the top port from the K-2976, the bottom port is ALWAYS open, so the only thing keeping the tub faucet from always running was the diverter stop it had. It was always under pressure, though, so an enormous pain to pull open or closed.
Calling Kohler to ask about this, and they point to the spot in the manual for the K-2976 that says only ONE port* should be used in this installation type, and a Twin Ell installed on the tub faucet, with the shower run off of that. Okay, so we give that information to the plumber, they come back, have to tear out the wall from the other side to work on it given the tile, and swap parts around. We did grab this photo while they were working on it...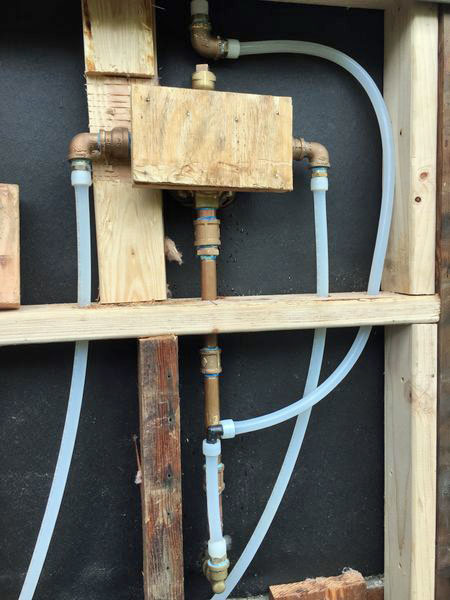 Sooo...the Twin Ell is in by the tub spout. Which is...good. But the plumbers connected it into the *bottom* port of the K-2976 valve, not the top port as the manual calls for.
For reference - product spec with installation notes (this which note the Twin Ell requirement, and, once we read the doc, noticed that it called for it to be the 'top port' used):
https://www.us.kohler.com/webassets/kpna/catalog/pdf/en/K-2976-KS_spec_US-CA_Kohler_en.pdf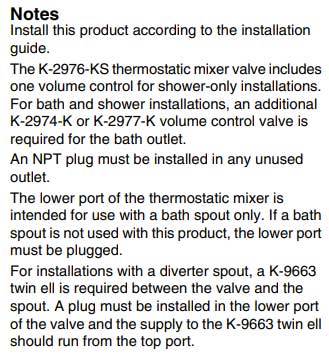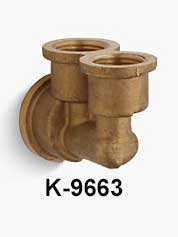 ...and full product guide:
https://www.us.kohler.com/webassets/kpna/catalog/pdf/en/1145568_5.pdf
How big an issue will that be? FWIW, I'm measuring flow of 6gpm out of the tub faucet, which while it feels lower than before (sadly I didn't think to measure flow before, as I had no idea this would require so much back-and-forth trial-and-error when hiring out the work to a long-lived and licensed company in the area) is certainly still in what I understand is acceptable range (particularly for a second floor bathroom). Out of the shower, though (and this with head removed to eliminate any flow control possibility - measuring directly out the spout) is about 0.9gpm, which is...pretty awful, and much less than it was before.
What are my options, here, besides having them tear the entire side of the house apart again? (And if we have to do that AGAIN, what should I tell them is the thing they are doing wrong, because they sure don't seem to be able to figure it out on their own...?)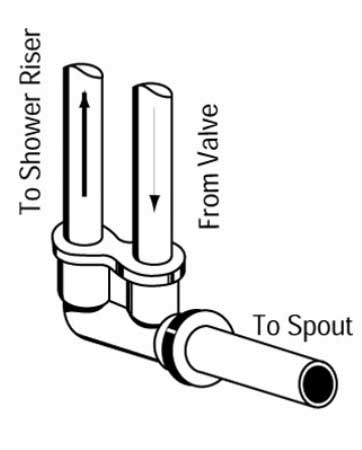 Last edited by a moderator: