Messages

43
Reaction score

4
Points

8
Location
I have a couple of code related questions for a double lav. as I cannot get a hold of my plumbing inspector (Seattle).
For the 4 way fitting where the two drains converge it seems like there's a couple of options.. Double Sanitary tee seems to be out of the question, more or less... but what about these options:
-double wye, with a street 45 on both ends.
-double fixture fitting 2" all the way around. Ideally I want to use a double fixture 2x2x1.5x1.5 but this fitting is $35 at the supply house (not at Home Depot).
If I went this route should I just use 2" for the drains also, or use a 1.5" hub adapter for the drain?
Is a 1.5" vent for two lav sufficient or is 2" that much better it's worth it to do 2"?
Is there a maximum distance a drain can run horizontal before reaching the 4way fitting? There won't be any venting until I reach the 4way fitting... unless it's needed?
a sweeping 90 here for the drain-stubout as it's a horizontal transition?
Thank you for the help! Just a basic sketch so it's clear what I'm talking about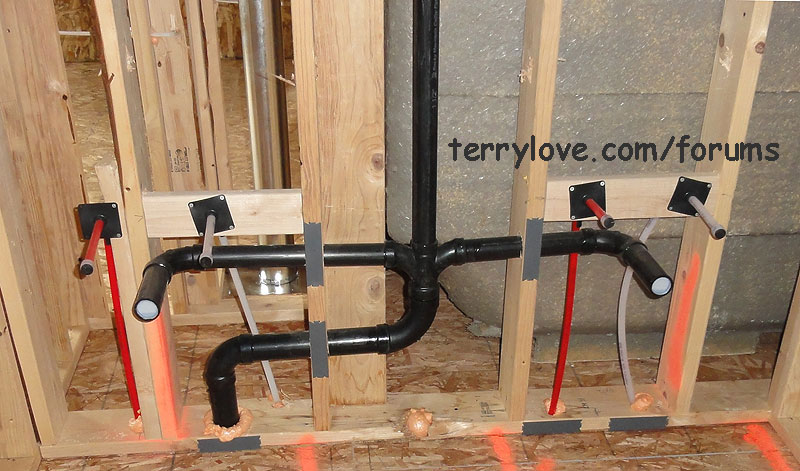 Last edited by a moderator: