Hi,
I have a fiberglass shower unit that has a brass drain. The shower unit is set on a concrete pad, so there is no access to the underside of the unit without tearing the whole shower unit apart. The drain is leaking (I see water seeping into an adjacent room after the shower runs). As a temporary fix, I surrounded the edge of the brass drain where it meets the fiberglass pan with a bunch of plumbers putty and this has solved the leak, so I suspect the gasket that sits between the fiberglass pan and the drain needs to be replaced. My question is: how the heck do I remove this drain to replace the gasket? The house was built in the late 1980s and it's possible that the drain is original to the house.
Here's a picture of the drain: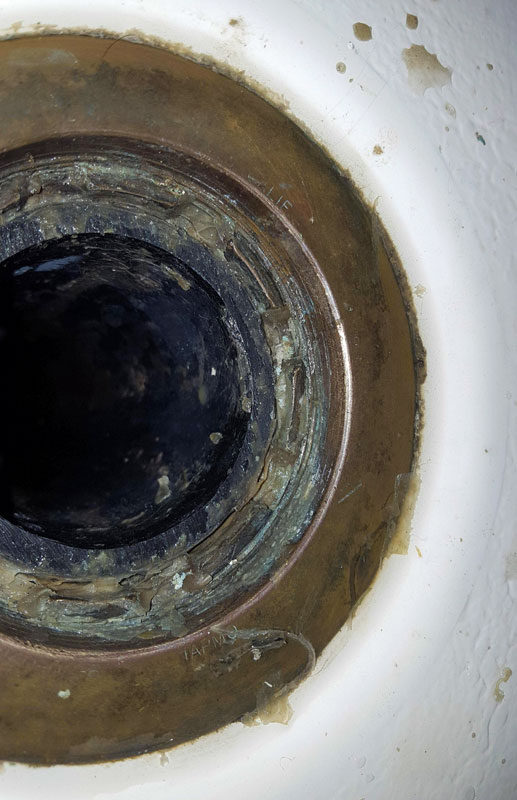 I've tried hammering on the brass teeth shown in the photo to get the drain to turn, but no dice there - it's stuck fast. Any ideas on how to get this out, short of using a sawzall / hacksaw to cut the drain out?
Thanks!
Last edited by a moderator: