The Plumbing Wizard
Staff member
Messages

28,876
Reaction score

2,885
Points

113
Location
Website
Goat Lake, located off of the Mountain Loop Highway near Barlow Pass was a nice 10 plus mile hike with a loop. One side of the loop was an old wagon tail supplying the
miners
and the support staff at the mines. Pretty women that worked as seamstresses. You can see where the old buildings were near the lake now.
The other side, the lower trail ran some of the time near the river.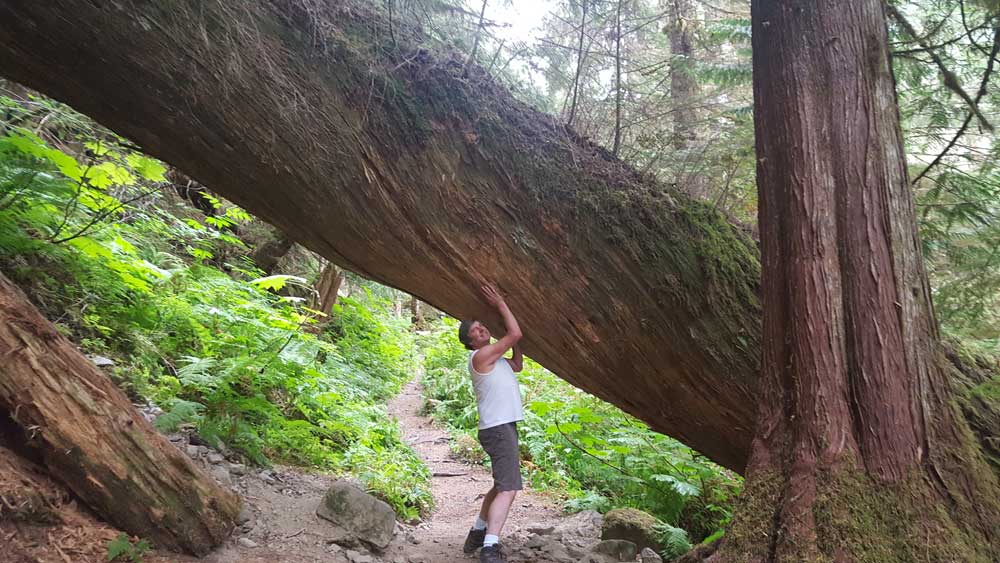 This log had fallen over the trail, and since it was too high to skip over it, I decided to lift it up and go under it. I have to tell you, those things are heavy. It's a good thing I have to do heavy lifting at work. I don't recommend lifting stuff like that for the average person.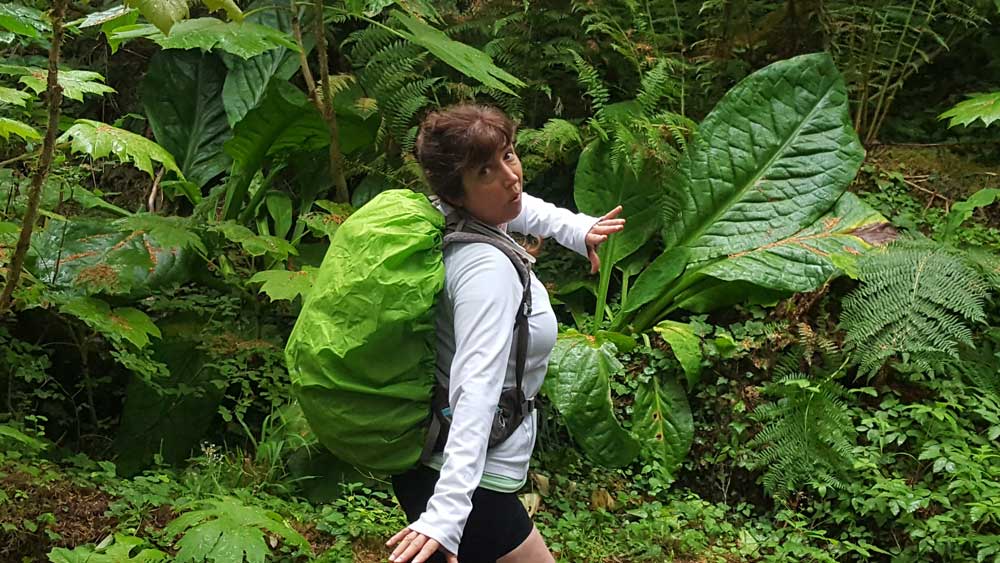 Parts of the trail were like a jungle. That's not a turtle on Pam's back, that's a backpack.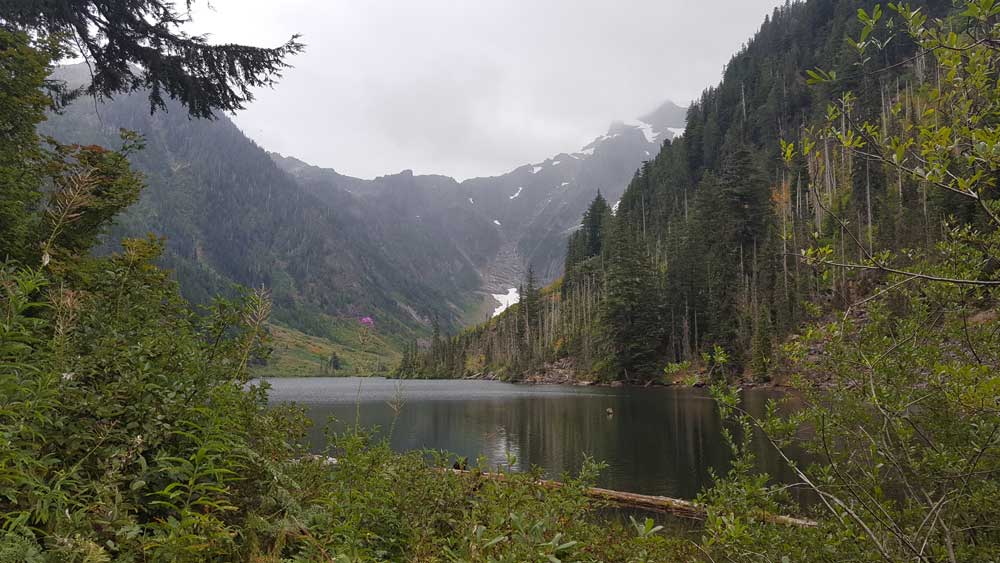 The view of the lake as you first see it. September and there are still snowfields on the far side melting and supplying water for the outflow of the lake.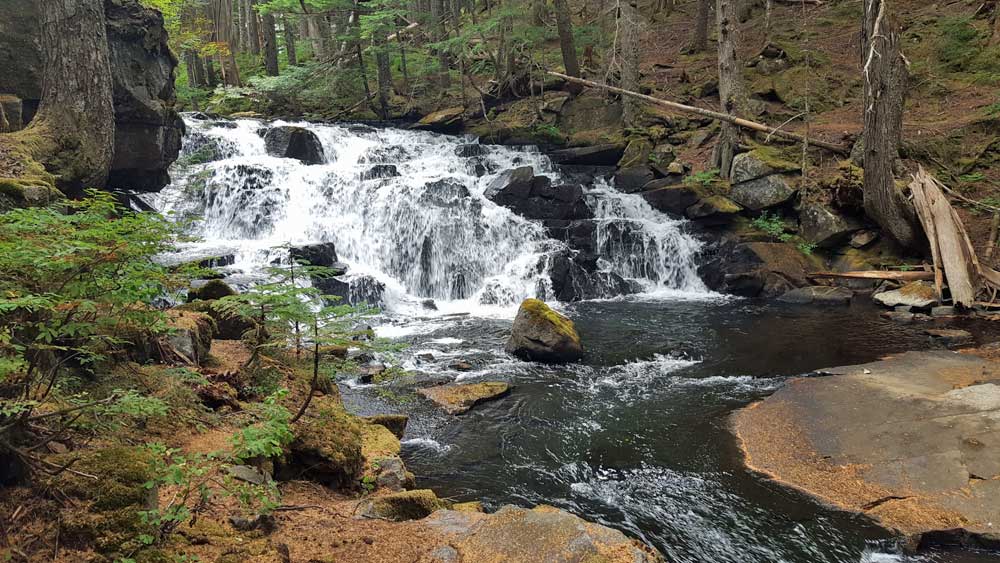 I don't normally see rock as black as this in the Cascades.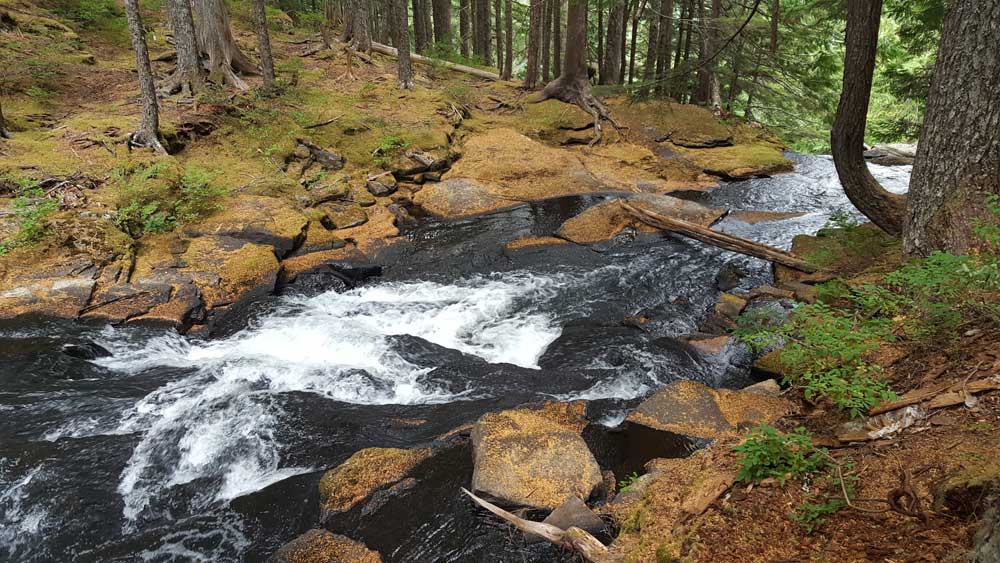 And in the Fall, it was looking like needles of gold covering the black rocks. And then I was thinking of the miners again and their quest for gold, silver, zinc, or lead. They worked the mine a little bit at the tail end of the 1800's and then gave up on it. The mines produced mostly lead, silver and zinc and very little gold. Frederick Trump had a hotel in nearby
Monte Cristo
. That mine also closed down about the same time. I've hiked to Twin Lakes and Silver Lake out of Monte Cristo before. That trail head was at Barlow Pass.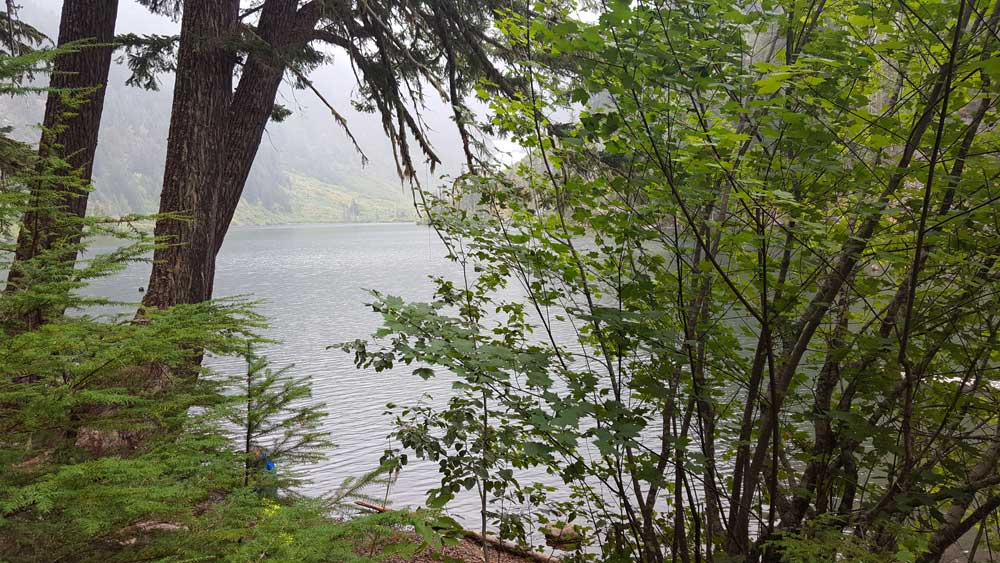 Somewhere along here Pam was stung by a hornet a few times. She was kind of sore about that. At least her finger and her hip was. The darn thing was flying around me too, but I kept telling it no. This is what it looks like in the mist of rain in September. Thank Goodness. It had been mid 90's for so much of the Summer and it was nice to hike in tank top and shorts with a little mist hitting me as we hiked the 1400 feet to the lake.