The Plumbing Wizard
Staff member
Messages

29,948
Reaction score

3,446
Points

113
Location
Website
Ever
on the lookout for Northwest architectural ideas for my website, imagine my pleasure at being invited to the Gates Mansion to see some of the innovative plumbing. Expectations high, Mr. Microsoft himself met me at the door. I was led down a long hallway into the master suite and bathroom. Stepping onto the hydronic heated marble floor I glanced around. The first thing to catch my eye was the jetted bathtub in the corner with large windows from tub to ceiling facing out to the lake beyond. From behind me I heard Bill say, "Waikiki"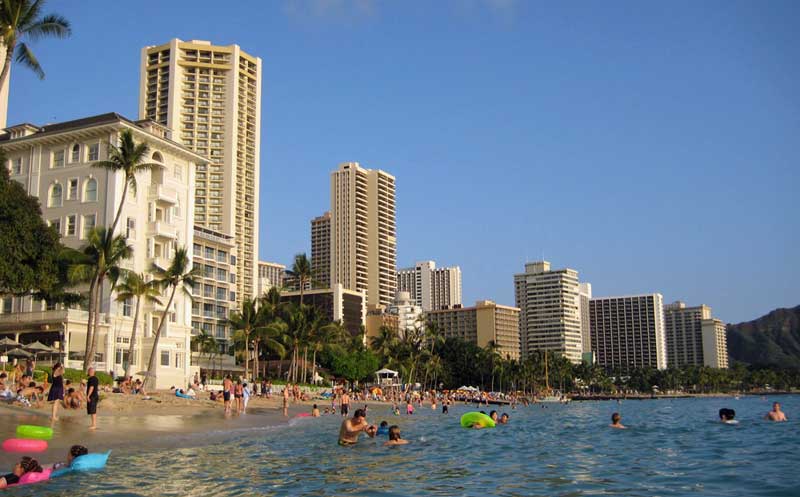 Instantly the view changed to a view of an ocean beach with Diamondhead in the distance, with people walking by. "Wow! Bill! That's amazing."

"Yeah, it looks good when it's been raining here. There're other views too. Here's the view from the Crystal Mountain restaurant on the ridge."

The view changed to a stunning Winter view of Mount Rainier from the Crystal Mountain Ski resort. "All right! I know exactly where that is!" Climbing Mt Rainier,

The "reading" room

He next showed me the room where the toilet was, complete with a web browser on the opposite wall. "Can you bring up the Times newspaper sports page in here?"

"Sure, it's bookmarked under sports."

The fan was quiet, the lighting perfect. Longstride was playing on Pandora. The toilet, made by TOTO, had a warm water spray, heated seat, air dryer, and a few other controls. Stepping into the main part of the bathroom, one could see a long vanity with gleaming marble countertops, replete with three basins.

The basin in the middle had a small toothbrush and glass near it. A glance from Bill, "We'll be teaching our daughter about dental hygiene."

I smiled and pointed out the bottles of perfume and makeup. "This part looks familiar. My wife's side of the bathroom has this kind of clutter also."

"Watch this" he said with a grin.

He clapped his hands twice and everything on the counter slid with a clatter toward the back wall, PLOCK! A marble backsplash dropped down and like magic, the countertop was clean and uncluttered. "Yeah!" I glanced up with appreciative eyes. "What does Melinda have to say about this?"

Bill shrugged and muttered something about her contractor working on a way to do something similar with his clutter in the home office, and I smiled. I looked closer at the sinks. The faucets looked like a gold swan with wings outstretched working as faucet handles. The center basin's faucet had Donald Duck for a faucet. You had to pull his arms to work the faucet.



In The Shower

I next checked out the shower, complete with bench seat and a myriad of showerheads. I didn't see controls so I walked into the shower to get a close look at the lack of controls. I heard Bill say, "Full spray."

Instantly water started spraying me from all sides! "Done"

I looked at a grinning Bill. "Sorry, man. I couldn't resist."

Soaked to the skin, I could only laugh. "Here, let's get you some dry clothes"

He walked up to a door that slid open as he approached "Star Trek" style. Inside was a dressing room with two circular clothes racks. "Casual" A rack started rotating and stopped when the casual clothes were in front of us. I quickly changed and we went on with the tour.

Guest bathrooms

The next rooms he showed me were the guest bathrooms. "My expectation is to have guests from all parts of the world visit and to make them feel at home."

He showed me a bathroom with a British theme. An attendant stood outside offering toilet tissues and paper towels for 25p. The shower had barely enough pressure to wet a dog and cold at that. "We only heat the water in this room on weekends, they like it that way." "No way, Bill!"

The next door was an Arabic theme with tiled floors and walls. Near the toilet was a bidet and in the center of the floor was a floor drain.

The next door opened into a dark room made of old barnwood with a two hole outhouse bench. Light from a high window allowed me to see the roll of toilet paper setting on a Sears catalog. Right near the door was a kerosene lamp and a box of matches. I could hear a fly buzzing in the room.

"Yes, we have a few bugs in this one but we're working on it."

The next door opened into a room that would pass for a gas station bathroom in Arkansas. The chrome on the faucet was worn to brass and the fan shrilled loudly. "I can guess not many people use this one Bill!"

"Actually, more than you would think.Check out the foot-pedaled seat lifter. Women love it!"

Down to the pub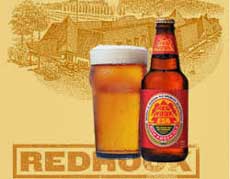 ​
We looked at a few more bathrooms but then Bill suggested we go down to Wilde Rover in Kirkland to have a few beers. So me with a Red Hook Porter and Bill with an Indiana Pale Ale, we talked a little shop. "It seems Bill that you're not satisfied to just let things be. I mean things have been pretty much the same for a long time but then you come along and tell us everything could be done better, with more color, more graphics, you know, just more."

"Well, that's probably true, it can be done better. You do the same thing. Tell me you don't do the "what if?" Terry."

"That's right, Bill, that's why I'm in construction! I love to change things, tweak them, rip them apart, make them the way it should be."

"Well, you understand then."

We talked a bit more, and I thanked him for letting me see a few of things in the mansion that the public doesn't get a chance to see. Picking up my keys I called out over my shoulder as we walked out.

"Oh, by the way Bill. When you remodel those bathrooms, give me a call!" He grinned and waved.

a story to be read and enjoyed but not believed, by Terry Love lovesplumbing@comcast.net back to home page

The Wilde Rover on a Sunday night.
100 best things to do in Hawaii
​
Last edited: