Hi All,
Im in the process of finishing my basement. Ive completed the framing and am working on plumbing and electrical plans. We decided that we'd like a 14-15" bar sink included that would sit behind the surround shower wall. My question is, can I tap into either the bathroom tub or sink waste line (and then vent under the barsink)? The plumbing under the concrete slab was roughed-in by the builder. I was able to take some picture of the neighbors bath before drywall (with their permission) so I could reference them as I build out. The only difference is the placement of the tub line. Ours is located in a cut out 10" from the wall. Ive included pictures below. My initial thought was to run a 1.5" line from the bar sink to either 2" line at the tub or bathroom sink.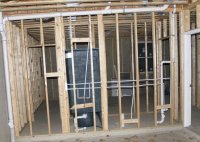 Above photo is the neighbors plumbing before drywall. Our layout is the same except for placement of tub drain in concrete. To the left of the tub is where I'd like to place the barsink.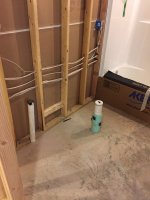 Above image is current rough-in of sink and toilet lines.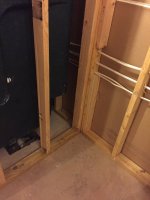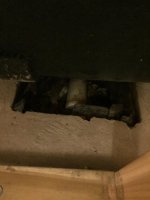 Above image is behind tub. The wall with the electrical lines is where we'd like to place the sink. Also a closer image of tub rough-in.
Last edited: