Messages

10
Reaction score

0
Points

1
Location
On the upstairs floor, I widened a closet to make room for a washer/dryer, and will move back the vent pipe from the front to the back. Plumbing in would be simple if not for the shower drain which I don't want to s-trap. Right now it flows into a sanitary tee in a smooth bend thanks to street 45's on both sides.
If I'm moving that whole design back I need to account for sloping of the horizontal pipe. I'm guessing I need that same 1/4" per foot slope on both the 1 1/2" drain pipe and the 2"? The two pipes would be sloping in opposite directions, would they still fit that sanitary tee placement? I've seen some pictures of 3"x3"x1-1/2" 90 hub elbows with side inlet, but can't find one in 2"x2"x1.5", do those exist?
Thanks in advance for any input.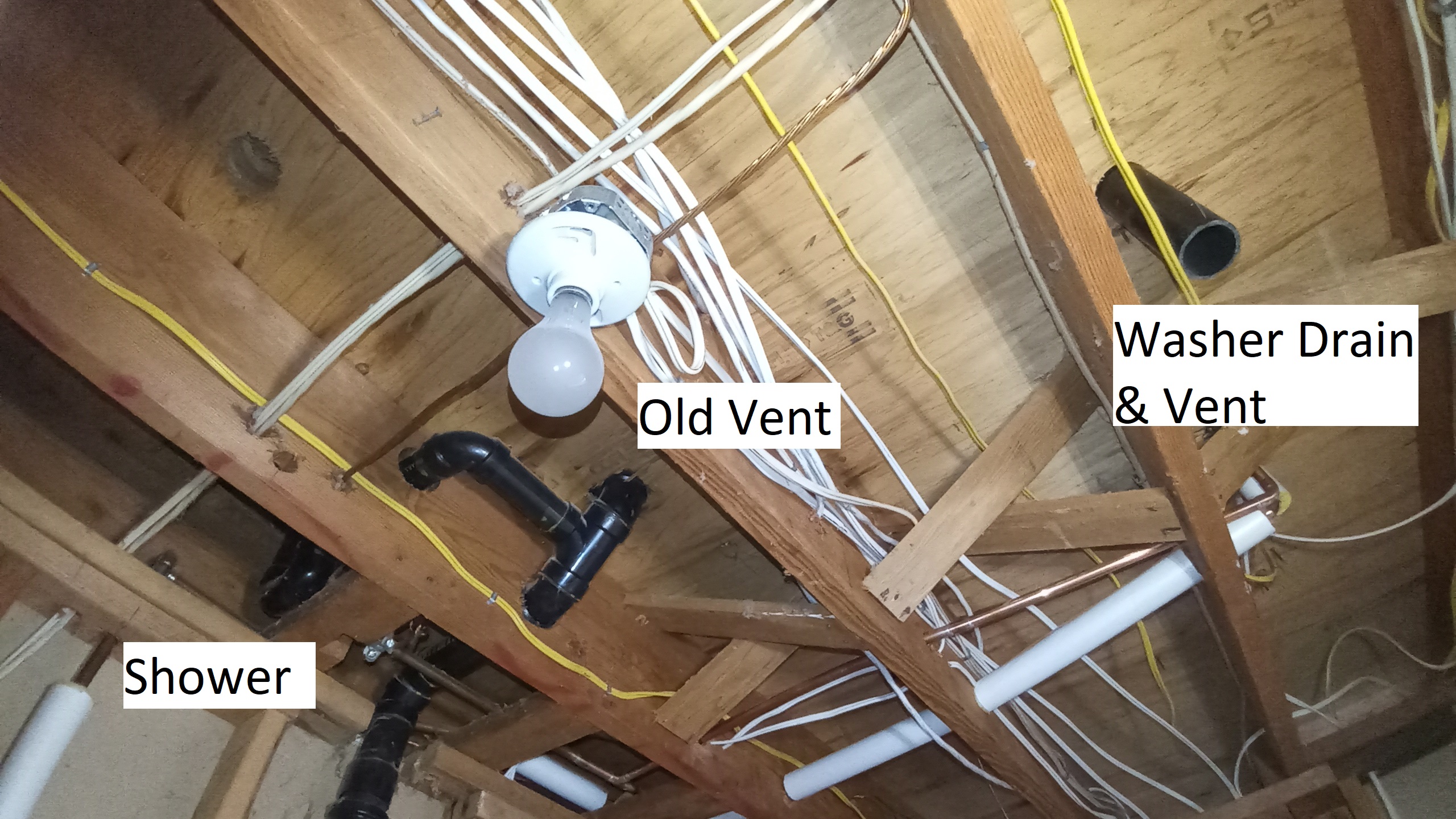 Last edited: