Messages

22
Reaction score

4
Points

3
Location
Hello all,
Hope everyone is doing well!
I need some advice. I am in southern California, Orange County. I am adding a laundry room inside the house just on the other side of the garage wall where it is now. I would like to put the plumbing in the wall using a laundry box and on the garage side, where the washer used to be, a utility sink.
Current wall is 2x4, vent is 2" cast iron pipe.
Inside wall of pending laundry room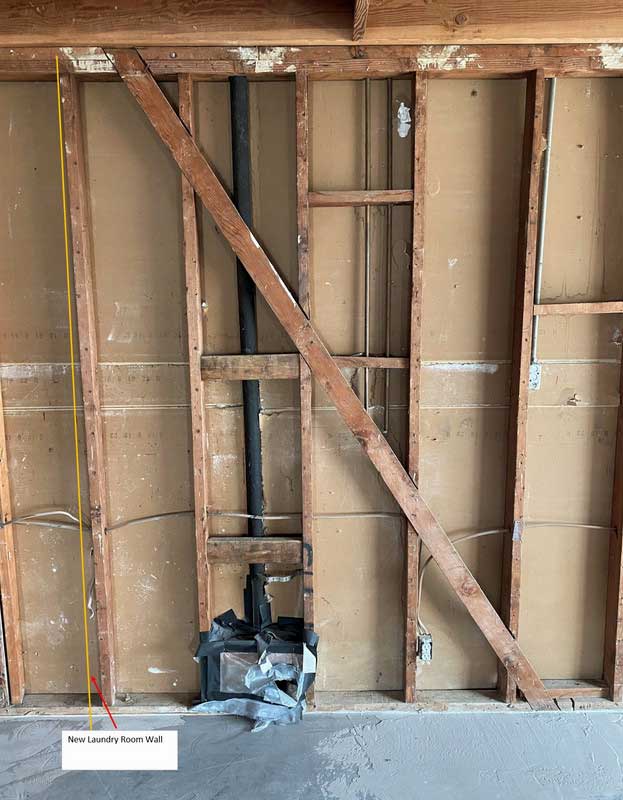 Current DWV in garage
My question is, to meet code, do I have to build what is shown here below, with sink drain on other side of wall or can I stack the sink drain over the laundry drain in the existing vent? I believe that would be called a wet vent?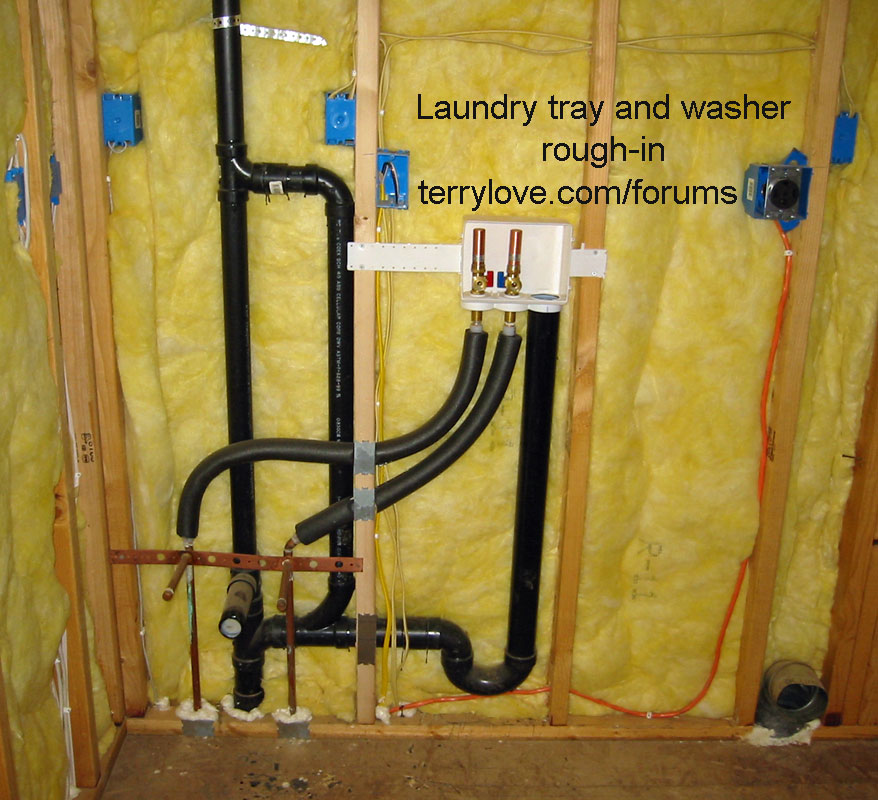 If this is the only option, a 2" pipe (2 3/8 OD) through the 2x4 exceeds what's allowed, can I use a shoe stud or is there another option?
EDIT:
I don't know how I missed all the other posts for similar topic. Is this image below an option for me and any drawbacks?
Thanks!
Sean
Last edited by a moderator: