Re: Toilet tank sweats, how to cure it.
Posted by Terry Love on August 11, 2004 at 21:29:34:
In response to Re: Toilet tank sweats, how to cure it.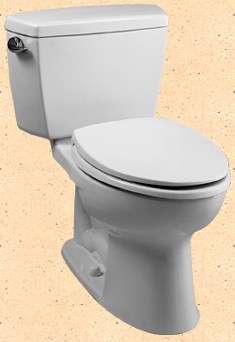 With cold well water, you will want to make sure that the flapper seals well.
A little food coloring in the tank water will help to find leaks.
The 1.6 gallon toilets don't use all of the water in the tank during a flush.
Sometimes that is enough to help. Keeping some of the room temperature water in the tank to temper the incoming cold water.
Toto makes an insulated tank toilet that should help even more.
: I use water from a well. It is verrrrry cold. When the toilet tank fills it sweats and I get water on the floor under the toilet tank. Any suggestions other than air conditioning the bathroom to the same temp as the water?
Replies to this post
There are none.