Re: Drake Drain-Line Carry
Posted by Terry Love on August 03, 2004
In response to Re: Drake Drain-Line Carry

What is the drain-line carry for the Toto Drake Elongated toilet?
Phil,
I don't really have a spec on that, but I'm thinking it's something like 65' to 70'
It does have very good drainline carry at 80 feet.
If the handle is held down, it gets even better.
Drain-line studies for drainline carry.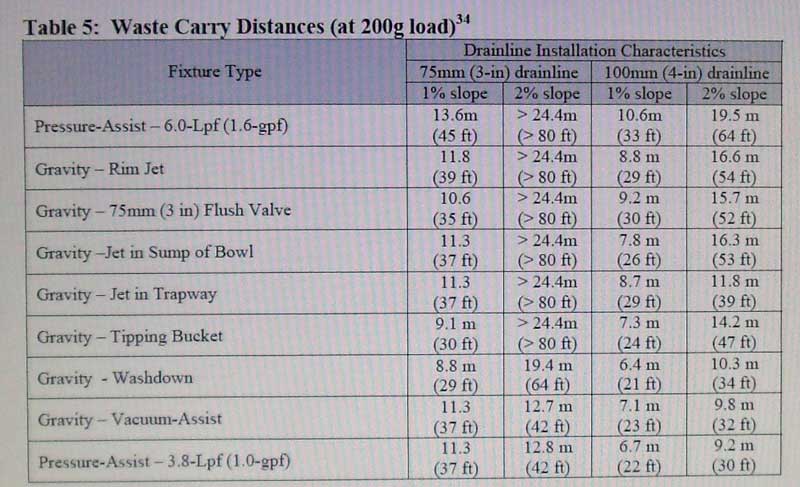 The TOTO Drake is listed as the Gravity - 75mm (3" in) Flush Valve model above. Drainline carry is 80 feet.
3" pipe at a 2% slope.