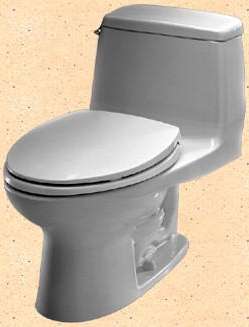 I think that the 1.6 Toto with the 3" flush valve, (either G-Max or Power Gravity) would be a better way to go.
I do remove a lot of the builder installed Kohler toilets for my customers.
Terry Love
: I have a chance to purchase a 3.5 gal. Eljer Patrician one-piece toilet for about $700 + installation.
: Would I be beter off buying a Toto? If so, which model?
: Currently have builder installed Kohler 1.6 gal. toilet which has clogged three different times.