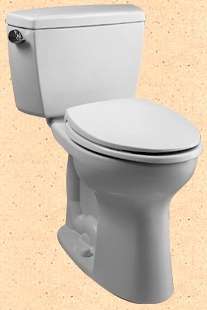 : I purchased a "tall" toliet, not knowing that it was a special water saver model. It is driving me crazy because it never completely flushes and I have to get out the old plunger.
: Is it possible to switch this toliet back to the regular old kind?
L Rogers,
You could get a new tall toilet that works.
I list them on my toilet report.