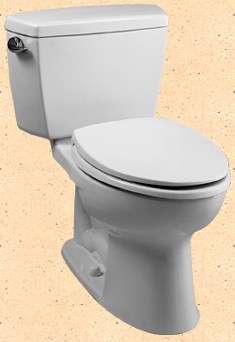 Jim,
I still go with my list of top picks.
Toto is my preference.
Like e-plumber, I would place the Cimarron over the Champion.

The Toto has been consistent and trouble free with better bowl wash than the Cimarron.
Most repairs on the Toto can be done without tools.
The Champion has it's glitches to worry about.
Yesterday I replace the entire inside tank of a Flushmate equipped toilet, not being able to remove the cartridge from the tank being the problem. Terry Love