Re: Toto Carlyle making strange noises
Posted by Terry Love on June 25, 2004 at 11:40:11:
In response to Re: Toto Carlyle making strange noises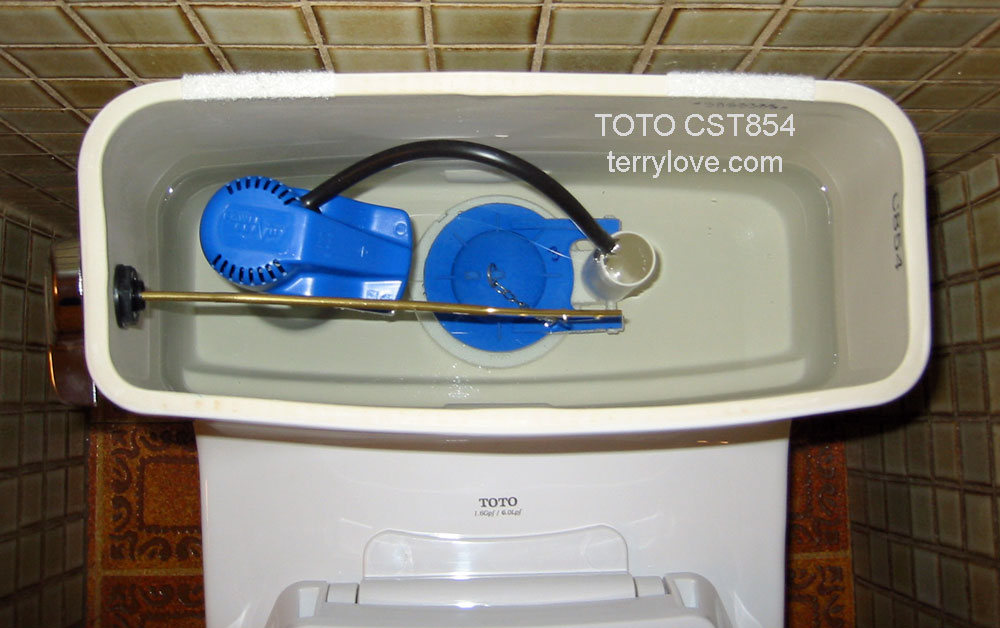 It is the water hitting the Unifit.
The black fill tube that exits to the overflow tube will continue to fill until the water in the tank reaches it's full height.
The bowl is being overfilled.
I ran into this some time ago. As the water is filling, the water in the bowl goes over the "dam" and drips into the unifit.
The same thing happens with all toilets, though many never notice.
China does not resonate so much.
At one point, Toto provided a restrictor that fit into the end of the black rubber tubing to reduce the amount of water released for those that asked.
Less water in the bowl, less overfilling.
When the filling in the tank is complete, then you should be done with it.
: I just installed a Toto Carlyle toilet. When I flush it it empties fine, fills up fine and the water stops running into the tank. However, I then hear a "tinkling" of water coming from the drain area of the toilet (either in the unifit adapter or in the porcelain part beneath the bowl/tank). I have checked the flapper - it is not leaking. I have turned off the water and the sound continues. The sounds continue for about 45-60 seconds. I called Toto - they suggested cleaning the fill valve and sent me instructions. I did that, twice, to no avail. Any idea what it might be?