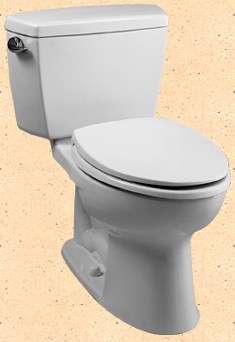 They tested the elongated CST744S on the MAP report.
Anything over 500 grams is plenty.
In fact 350 has been doing well on some of the toilets.
The Drake was reported in at 900 which is pretty good.
Reasons to go elongated is the extra room.
Did I say extra? Let me say "needed" space.
I sell many more elongated than round.
Terry Love
: Is there any difference in flush performance between the round and elongated models of the Toto Drake?
: Thanks!