Re: whats the best toilet
Posted by Terry Love on May 20, 2004 at 16:20:55:
In response to Re: whats the best toilet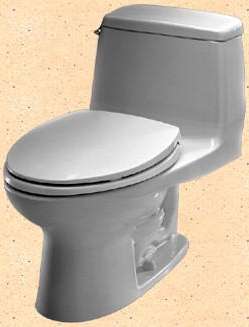 : Whats the best? Going with the Champion or a power assist model?
It's something in the Toto line. Anything G-Max Toto.
There are a lot of reasons for saying that, the report mentions some of them.
Easy to work on and install,
trouble free,
many models and styles to choose from,
better performance than most pressure assist.
You can go against logic though, it's your party.