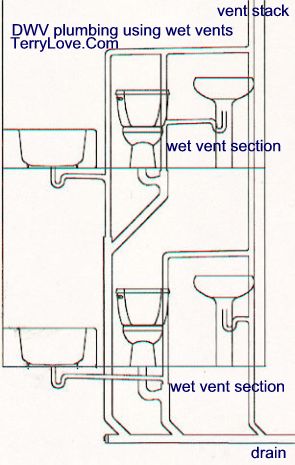 Deb,
I sometimes wet vent, depending on the city I'm in. The picture above is an older version that I used to do in Redmond years ago.
Wet venting a lav into a wc stack works fine.
Some argure that the vent can be snaked from the lav.
In Canada, they allow smaller vents than in the US.
All that is needed is something to break the syphon.
Wet vented fixtures have to serve the same floor.
Terry Love
(Terry, do you wet vent, allowed under WA code?) without any problems. It is very, very common to drain the lav on the water closet vent. There are numerous special rules associated with wet venting.