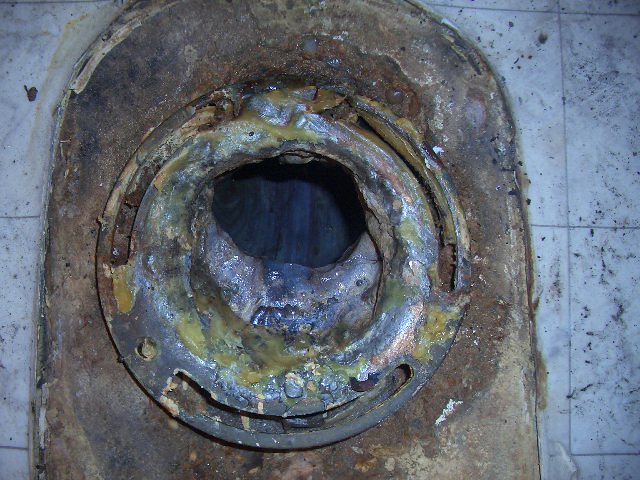 Now here's an interesting one. We've had problems with our guest toilet backing up and when it does the floor gets wet.
Well, it's time to remodel that room so I pulled the toilet out and found that the plumber hadn't put the waste pipe in the right place (it's about 3" too close to the wall). Anyway the toilet installer put on the flange but only half the pipe opening is available - hence easy to block. Now I realise why they fitted larger base boards!
I guess my options are:
- to remove the toilet flange and replace so it's right above the pipe, buy a new toilet with a 8" (?) setback.
- to dig out the pipe back to a straight part and put in new with the required 10" setback.
- or, put up a sign saying "No no2's Here"
The guest toilet is on the ground floor in the middle of the house. The house is 20 years old - the flange is soldered to a 4" lead downpipe that I think joins onto 4" black plastic pipe.
If the image doesn't load - email me and i'll send it over.
Could you tell me what to do?
Thanks,
Mike - Houston