Re: Toto Drake toilet product review
Posted by J. Wahl on April 24, 2004 at 14:36:47:
In response to Re: Toto Drake toilet product review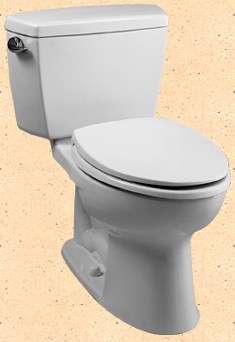 Thanks for the information about toilets on your web site. We were looking to replace all the "builder special" toilets in our home that didn't flush completly on the first flush. In addition, we have a toddler who, since being potty trained, has plugged the cheap, low flow toilets regularly--sometimes twice a week! After finding your site and doing some research into the toilets from your links, I selected the Toto Drake model. I had never heard of the Toto brand before. I was a bit skeptical and started out slow, trying just one at first to make sure it performed satisfactorily. I was so pleased, we replaced the other two toilets. I have had them now a little over two months and they have performed flawlessly! No more plunger by the toilets!! Thanks again for your information.
J. Wahl
Post a Followup


Replies to this post
There are none.