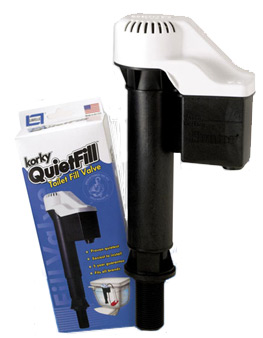 : I recently installed a new Toto G-Max toilet, and I frequently hear a hissing noise coming from the blue piece in the tank, which is marked "Anti Siphon".
: When I flush the toilet, the hissing stops, but invariably returns after a while.
: Any idea what the problem might be? Thanks.
Sean,
The fill valve may need cleaning.
Below are instructions for that.
Terry Love