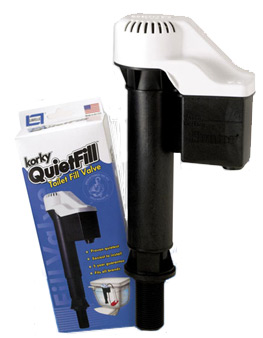 : We installed 2 Toto UltraMax per your recommendation. They are the BEST flushing toilets ever. However, one of them started having water running non-stop after flushing. We turned the water off and waited and then turned it back on. That seemed to "fix" the problem for a while. Any suggestion about what we need to do to really fix the problem?
Monnie,
The fill valve may have had some dirt on the seal.
Below are cleaning instructions.