Re: potential toilet purchase
Posted by Terry Love on March 22, 2004 at 19:45:41:
In response to Re: potential toilet purchase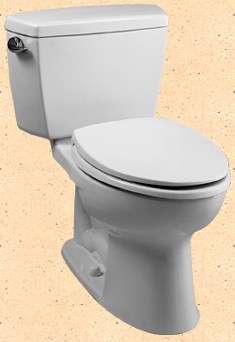 : Am in the market for a new toilet...have sen the ads for flush tower and have taken it off the list after reading your assessment of same...I have no interest in manufacturing pieces to make it work right...What's your best suggestion for a toilet...is to be used in conjunction with an e3xcellent functioning septic system.
Joe,
I've had very good luck with Toto and their 3" flush valve.
The design has been on the market for years.
They seem to have figured out the right size trapway and flush valve opening.
The parts are American made, by Korky.

Replies to this post
There are none.