Re: toto carlyle water supply
Posted by Terry Love on February 12, 2004 at 13:14:20:
In response to Re: toto carlyle water supply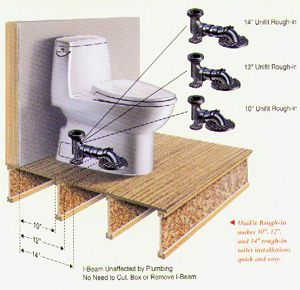 : i'm thinking about getting a toto carlyle toilet, but don't know if it'll fit. my rough-in is 11", so obviously i'll need the 10" unifit, but my water supply is 7" left of center and 9" from the floor and sticks out about 4". the toto website recommends a 4 1/2" height to the supply - will the carlyle fit without me having to move the supply?
7" center to center should work with the 10" kit.



Replies to this post
There are none.