Re: installing a jetted tub
Posted by Terry Love on December 11, 2003 at 11:29:48:
In response to Re: installing a jetted tub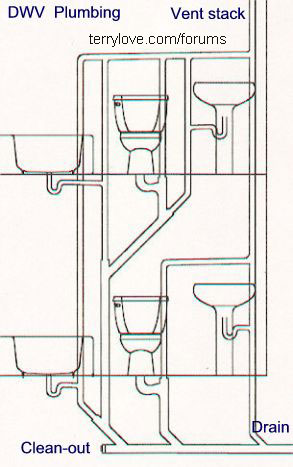 : i am wanting to install a jetted tub but im not sure what i need. the bathroom is roughed in. but when i sit the tub over the drain it is about 2" off to one side. Can i use the p-trap to make it work? also what do i need to make the connection to the 4" in the concrete? any help would be greatly appreciated.
You will need to connect the W&O with a p-trap that is vented.
Without the vent, the trap will siphon dry when the tub drains. Connections to the 4" pipe would be with a wye fitting using no-hub couplings.
Replies to this post
There are none.