Re: venting basement bathroom
Posted by Terry Love on December 07, 2003 at 15:56:59:
In response to Re: venting basement bathroom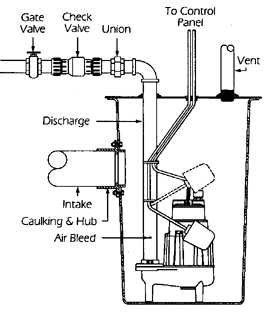 : I am installing a bathroom (toilet, vanity, shower stall) in my basement. There is a sewage ejector pump down there already. Can I just cut into the existing basin? also since the basin has a vent stack, do I still need to vent the fixtures ?
John,
Plumbing fixtures run to a sewage ejector still needs to be treated as normal plumbing with vents.
That being said, it is okay to tie vents together 6" above the flood level of the fixtures.
Replies to this post
There are none.