Re: Basement toilet installation
Posted by e-plumber on December 04, 2003 at 19:00:01:
In response to Re: Basement toilet installation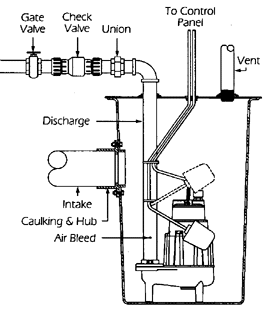 : I have already looked at your sewage ejection systems for basement installations. A sump hole already exist in my basement. I think is for drainage, I guess in case my basement floods.
: Do I need a seperate hole for the sewage ejection system. Or, can I just drain to that hole and install ejection pump for sewage waste. Trying to stick to a low income budget, but I really need the second bathroom.
Reply:
The inlet on the side of the tank is below ground, that would be for the basement bathroom drainage.
Any ground water would need to be collected and discharged to a storm drain or outside by a different pumping system.
Good Luck. e-plumber


Replies to this post
There are none.