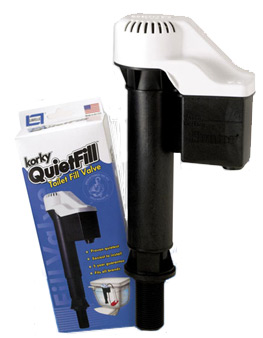 : We're remodeling our 39-year-old home. In the bathrooms, we believe it still has the original toliets (Eljer). We're considering replacing the powder room toliet with a Toto Dartmouth. Our contractor is trying to discourage our choice, saying parts are going to be difficult to find. He is steering us toward Kohler. The prices are fairly similar. Please give some advice.
Liza,
Performance is much better with the Toto Dartmouth.
The fill valve and flapper are made by Lavelle, an American company that provides flappers for other major plumbing companies in addition to Toto.
I always have parts for these on the trucks.