Re: Connecting New Bath Drain
Posted by Terry Love on May 01, 2003 at 23:03:32:
In response to Re: Connecting New Bath Drain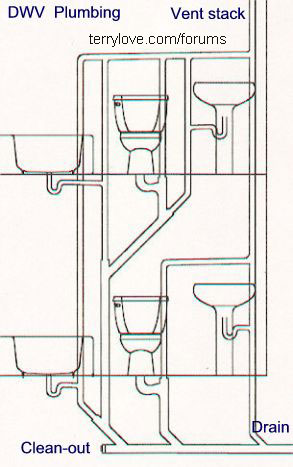 David,
Remember the p-trap on the drain.
Cutting the copper and going to plastic is not a problem. The also make a mission banded coupling that bridges between copper sizing and plastic.
: Hello,
: I'm installing a new whirlpool tub and need advice on how to plumb the drain line. My existing drain pipe is copper and about 4 inches to the right of where I need it. I think I can bridge the gap if I cut the copper drain pipe a few inches back and use PVC to get over to the new tub drain. Is it okay to create a PVC extension and connect the existing copper to the PVC fittings supplied with my tub? If not, how do I make the connection to my tub drain and overflow?
: Thanks,
: Dave Morello
Replies to this post
There are none.