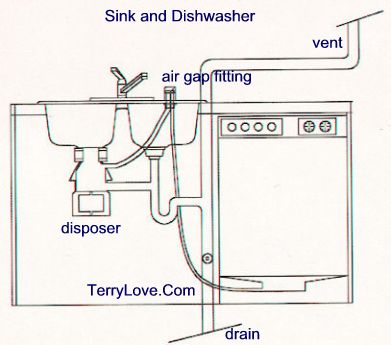 : Can anyone tell me exactly what is considered a sink drain? Is it only the opening where water flows into the pvc piping or is the whole component considered the drain? Better yet, can anyone provide a diagram?
The sink uses a 2" waste line, with a 1.5" trap arm.
The white pvc or chromed brass that connects from the disposer and sink strainer is also 1.5"