Posted by Richard Hough on February 23, 2003 at 21:29:04:

I purchased a Toto Ultra Max toilet about 2 years ago. The fill valve is starting to get noisy. I would like to replace the fill valve and flapper but I cannot seem to find the parts. Is there somewhere online I could order them? Thank you

Instructions for repairing thevalve are here

Some hardware stores carry the Lavelle Korky QuietFill valve too.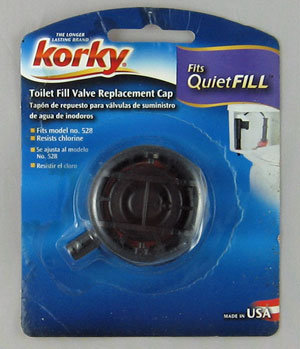 Korky replacement cap
| | | |
| --- | --- | --- |
| | | |
| Korky Fill valve | G-Max Flapper | Power Gravity Flapper |
| | | |