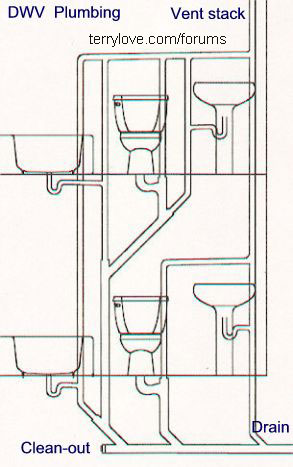 : We have recently went from septic to city sewers and are doing major renevations we put a new toilet, tub and front load washer in ran all new pipes. not yet done sinks.the cleanout lid blows off all the time so put some weight on it to hold down but when doing this the washer drains into tub and toilet and the bathttub doest drain at all. WHAT MIGHT THE PROPLEM BE THANKS
Tim,
Hopefully, you vented the plumbing system.
Those pipes you see going through the roof of a home, are what allow air movement.