Re: Pressure Reducing Valve
Posted by Terry Love on October 13, 2002 at 22:34:23:
In response to Re: Pressure Reducing Valve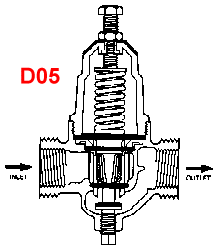 : Hi;
: I just had someone from the water department out because parts of the house have little (no) water pressure. He checked the PRV out at the meter and cleaned it, but it didn't help. He then stated that the problem was probably in the PRV in the house.
: Help (please). What does a PRV look like, how does it work and where can I find it?
Tom,
It should be on the incoming water.
Where it comes in the house
or at the water meter.
I've seen them both places.