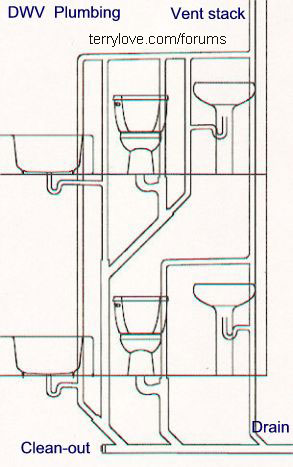 : I'm remodeling a 1/2 bath (lav and toilet) into a full bath lav, toilet, bathtub) and reframing the space with some reorganization of fixtures.
: Currently the old lav has its own 1.5" vent and the toilet has it's own 2" vent. I'm doing some rearranging and my question is:
: can a tub use the 1.5" vent (formerly used by the lav)?
Yes. The 1.5" is fine.
: can the new lav and toilet share the 2" vent (formerly used by just the toilet)?
Yes.
In most areas, at least those that use the UPC code, the three fixtures could share the one 2" vent.