Re: Vent blocked by bird nest
Posted by Terry Love on October 06, 2002 at 16:17:56:
In response to Re: Vent blocked by bird nest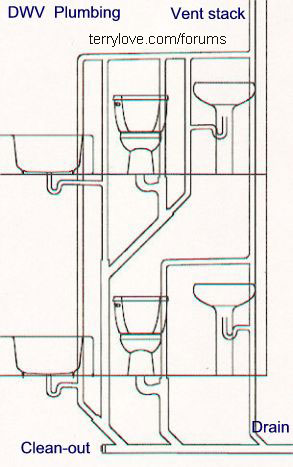 : I inherited an old 122 year old (converted about 60 years ago) school house. All these years no one did the house right. The materials and work appear all volunteered.
: Our vent was up from the basement to the 2nd floor bedroom and out against the back side of siding. Birds some how made nests over the years.
: The pipe is out from the siding and plugged for now at the 2nd floor. In Elkhart County, IN how do I best vent this and be legal? I have seen what looks like vents up from the septic tank at other homes. If so, how and can this be done here?
: Thank You
Greg,
I would run something through the vent like a "snake" and get the line cleared out again.
Terry
Replies to this post
There are none.