Re: Kitchen sink & pipe replacement
Posted by Terry Love on October 06, 2002 at 16:15:32:
In response to Re: Kitchen sink & pipe replacement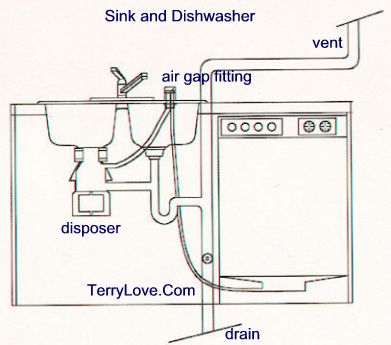 : I read your answer to the question about replacing a sink with a different level pipe and understood what you were saying. My kitchen is a 50's number and has metal pipes underneath. SHould I try to go with PVC and swap it all out? Or is there a way to "fix" the existing pipe? The sink I am going with is 8" and my existing sink is 7". Help!!!!!
Terri,
You can cut the wall behind and make adjustments to the pipe behind using plastic pipe and banded couplings. Then you can lower the sanitary tee, to the right height.
Replies to this post
There are none.