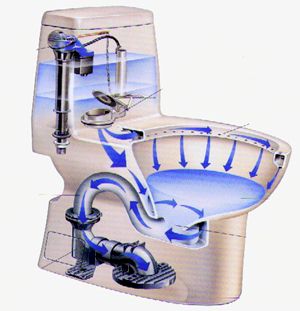 Tom,
Thanks!
1) If you have copper pipes, you can solder a 90 el and move the water supply out to the side. I would hate to put a price on it for another plumber, the ones I've done didn't add much to the total cost though.
I wish they were using the Sanagloss more too. It's pretty nice.
2) Well, I guess it could. Hey, but at least you wouldn't see it. Hmmmmm, let me think on that. At least it's coverered from the top and sides.
: Hi,
: I've also been considering the Carlyle for its SanaGloss finish. (I wish it were available on the Dartmouth or Plymouth!).
: Two concerns I have are:
: #1 The expense of moving the supply line (currently 6" from centerline).
: #2 Moisture/mold/mildew buildup in the cavity on the backside of the toilet. I was surprised to discover that the skirt doesn't wrap all the way around the back. There are lots of nooks and crannys back there that I imagine could facilitate mildew/mold buildup.
: Thanks for any insights! Love your website.
: I appreciate any input you have.