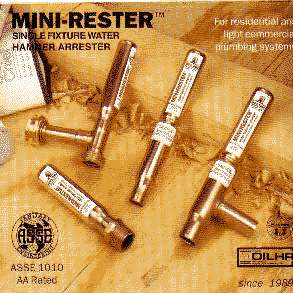 Joe,
They can be installed within six feet of the faucet. They make mini-resters that fit behind the angle stops. they should help a bunch!
Of course I don't have a picture of the one I'm talking about. Terry Love
: single lever moen faucets make a banging sound when i shut them off to hard. will a water arrester work. if so should they be placed under the vanity or at the risers, should they be placed on the hot and cold.