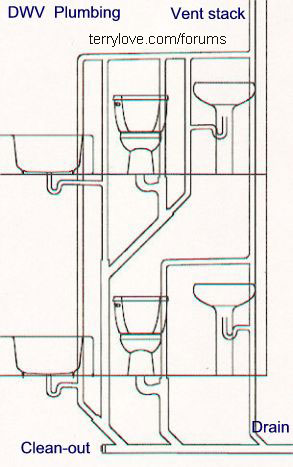 Make sure you still have the tub vented in a fashion like the picture above. Terry
: Sorry about the confusion - there has always been a bathroom here, its just that the location of the bath has changed in the room and the run from the bath to the main waster pipe is shorter than before. Otherwise we have just redone the various units.
: How could the venting be improved?