Re: Ultimate vs. Ultimax Toto ?
Posted by Terry Love on July 24, 2002 at 01:07:03:
In response to Re: Ultimate vs. Ultimax Toto ?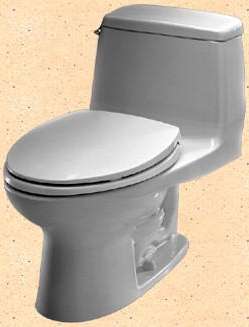 : I am looking at either Ultimate or Ultimax from Toto.
: What is difference? Is G-max better than Power Graviy that Ultimate has? Is G-max loud? What is best for the price?
Graham,
G-Max has more force than Power Gravity.
Neither would be considered loud. They are both gravity flush systems. The G-max is achieved by raising water level to add more speed to the flush. Both of them use a 3" flapper.
To save a bit, the Ultimate would work fine.
I sell more of the Ultramax, for those wanting even higher performance.

Replies to this post
There are none.