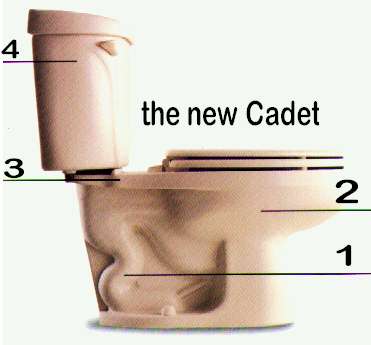 : I was looking to buy the American Standard Cadet EL toilet that did pretty well in Terry's toilet report.
: But I can't seem to find the model number called out, 2898.012, on the boxes at the local Home Depot. Terry called this out as the "new model".
: Should this number be on the box itself or do I need to look at the bowl itself. (Maybe I'm just not looking at the right place on the box.)
: I find boxes that are labeled Cadet EL but I want to be sure that I'm getting the same model that Terry evaluated.
3459.016 Elongated bowl only
*with bolt caps
List Price: $134-186, based on color
4112.016 Tank complete with coupling
*components and tank trim
List Price: $69-97, based on color
Bob,
They may carry a different model there. If so, I haven't tried them yet. Terry