Dang! I guess these here low-flow toilets do work!
Posted by Hank Hill on January 11, 2002 at 22:22:31: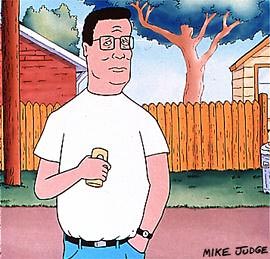 Hi, I'm Hank, Now I'm not to be mistaken for the Hank Hill you may all know and love.
This isn't even my picture, I don't look nearly as good as my TV hero Hank.
When I saw the Flush with Power episode, I was thinking:
"Darn! Should I even be thinking of getting a new one?"
But then I stumbled on this here web site about toilets....
And what the heck do you know, it was even rating them.
So's I go out and buy one of the "recommended" toilets,
and sure enough, it does work! In fact it worked better than the old one I had.
Then I'm thinking, Gee! Maybe I should just replace all my old toilets!
So I did!
Anyway, thanks for the toilet information. I'm glad you done it.
Oh! if you want to see it too. Look up this link:
Terry Love's Report on Low-Flow toilets
Replies to this post
There are none.