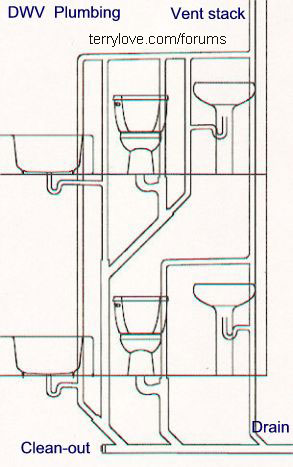 : We have a half bath--sink, toilet, washer and drier. When tahe washer is in the rinse cycle and the water is pumped out, the toilet gurgles and bubles as does the sink. The same think happen to the wink when the toilet is flushed. The noise is very annoying. Is there a venting problem? What can I do?
Yea,
It's a venting problem.
It should like like this.