Re: Toto Supreme, elongated
Posted by Terry Love on October 05, 2001 at 22:15:19:
In response to Re: Toto Supreme, elongated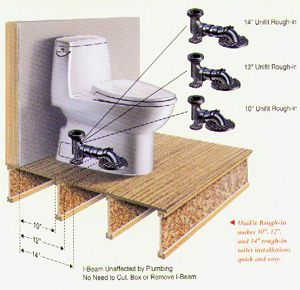 : Rough-in is 10 1/2" on preexisting Kohler, tank is flush to back wall. Will the Supreme's 12" rough-in work in our space? My simple math says yes, with a 3/4" gap between the tank and back wall. Please confirm. Thanks.
Joanne,
I'm thinking that 12" less 3/4" would be 11-1/4"
If you have 10-1/2" you will need a ten inch rough toilet. The Supreme only comes with the 12". Everyone makes a ten inch rough in their lineup, but Toto makes one-piece toilets that can adjust to 10" with a unifit adapter.


Replies to this post
There are none.