Re: quiet toilet for condo living....
Posted by Terry Love on September 05, 2001 at 11:59:05:
In response to Re: quiet toilet for condo living....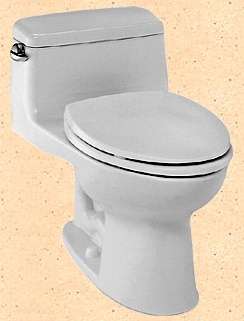 I would look at the Toto line of one-piece toilets.
For quiet I would be thinking Ultimate, Supreme, Carolina, Dorian
Terry
: looking to replace two toilets in our condo. we have neighbors below us and next to us on the related bathrooms. seems that plumbing noises seem to migrate from one unit to another. what toilets in the low to medium price range would perform very well regarding our situation? noise is our first consideration above other characteristics of a good toilet. thanks for any help.
Replies to this post
There are none.