Re: Sewer Smell front roof vent
Posted by Terry Love on August 28, 2001 at 12:56:21:
In response to Re: Sewer Smell front roof vent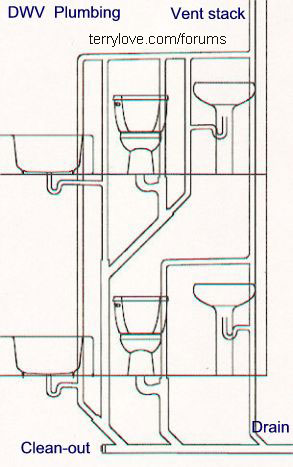 : We have a newly constructed home and are getting a strong sewer smell coming from the vert pipe on the roof. We cannot understand why this is happening because we jsut moved into the house the end of May this year. Our builder cannot explain it either. Any ideas?
Those vents on top of the house "are" venting the sewer. They are there to make sure, that you drains work right, and the traps do not siphon when water is drained. The other purpose is to allow a place for the sewer gas to go. With a little wind, it should disipate. Terry

Replies to this post
There are none.