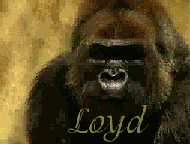 : A plumber placed a "water closet" in my bathroom that leakes. They have tried to fix it - it still leaks. It is a Peerless (Hancock $147.00).
: Now i have tried to get Peerless rep. in Florida to tell me where i can find a Peerless (Warrick it is under $200.00) in my area, but he refuses to tell me; he sez, "ask your plumber". I had previously asked my plumber, and he sez he only deals with one Co. and that is in Jacksonville, and they have none.
: I am willing to drive the distance (in my area) to get the Warrick, which, of course, my plumber cannot.
: My plumber charged me $250.00 for the toilet, and with the installation, the bill was $423.64. Plus there was a similar bill to fix the plumbing leak.
: Would someone please contact the Peerless Pottery, Inc. Co. Rep. in Florida, and try to get them to tell you if/where there is a Warrack, No.6916 (#6 tank, #916 bowl)within about a hundred mile radius of St. Augustine/Jacksonville/Deland, Florida.
: The Hancock dribbles a stream of water, the size of a lead in a pencil, down the inside, front of the bowl 24 hours a day (i imagine this water is going into my septic system, which my plumber was informed is unable to take a lot of water). We scrimp and save every drop of water we use in order to save water going into the septic system. This is why i donot want the Hancock, No. 7660, in my house. . . . i wonder if the Warrick does the same thing . . .