Installing Asphalt Shingles
Posted by Bill on May 22, 19100 at 09:13:04: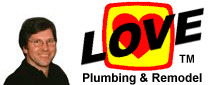 I'm getting ready to install shingles on a storage shed in our back yard. Each side of the roof is 32' long
by 16' eve -to-ridge.
My problem is that the roof is one to two inches out of square.
What is the best way to align the shingles?
It seems that I'll get the best appearance if I align all courses parallel with the eve, letting the gable ends hang wild
until trimming them even after everything is installed.
Any other thoughts??


Replies to this post
There are none.