Re: water hammer on toilet shut off
Posted by Terry Love on May 06, 19100 at 15:16:26:
In response to Re: water hammer on toilet shut off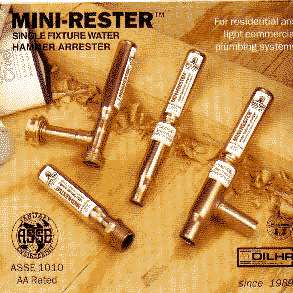 : Hi:
: We are being tormented by a water hammer that started suddenly. Everything was fine, and then one day the toilet got clogged. I freed the clog with a plunger, no problem. But now every time that toilet is flushed, we get the "water hammer" effect. We can stop it by opening another valve in the same line (turn on the bathroom faucet), but I'd sure like to know how to fix it for real. Any suggestions?
It sounds like the fill valve has a quick "off".
Try adjusting the fill valve to let water in more slowly. This may be done, depending on the model, either at the top of the fill valve (ball cock) or by turning down the water volumn at the wall supply. In worst cases, you can add a mini-rester at the wall shutoff. Terry


Replies to this post
There are none.