Re: Tapping into the main vent or stack
Posted by Terry Love on April 22, 19100 at 20:18:05:
In response to Re: Tapping into the main vent or stack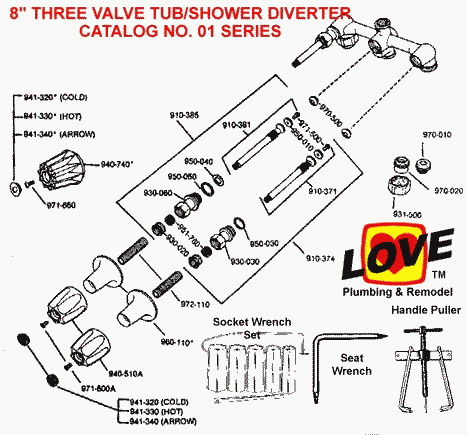 : Hi, great site ! I am in the process of expanding the size of our main bathroom, this will involve moving the wall with the vent back approx. 4'. We recently had our roof done and i do not really want to patch or make a new hole in it. My question is, can I move the vent and drains at the bathroom floor level back the 4', run the vent vertically in the new wall then come back the 4' in the attic space and tap into the original roof vent. Any info would be much appreciated. Paul..
Yes, the horizontal section of the vent can be up to 1/3 the entire vertical. If the pipe is sized on size larger, that restriction is gone.
Replies to this post
There are none.